1 - To Email or To Collaborate: Unlocking Value of Social Collaboration – CMS Wire, 13 December
When you consider the many new social collaboration and social networking tools now available to help professionals and businesses communicate and collaborate with their peers more efficiently, it's mind boggling to think many people in the enterprise still get weighed down with the daily confines of email.
2 - UK universities in online launch to challenge US – Shaun Coughlin, BBC News
A partnership of UK universities is launching an online project, challenging US universities that have dominated this emerging market.
3 - The Four Stages Of The Self-Directed Learning Model – TeachThought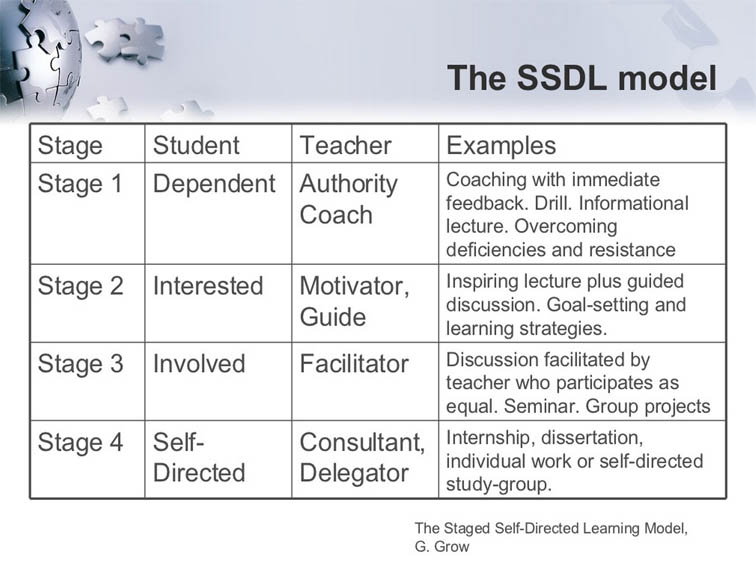 4 - Are You Giving Up Power? – Nilofer Merchant
Lately, whenever I give a talk about social collaboration, the first question I hear from the audience goes something like this: Are you craaazzeeee? Well, to be fair, people usually find a way to phrase it slightly better. The real question, the underlying one, is always the same: how is this going to affect the amount of power I have? People deep within organizations are wondering if they will finally get a chance to participate. Middle managers are worrying if they are still needed. And senior leaders are asking, "Won't I have to give up power?"
5 - The Internet is changing education, but are the old institutions ready for it? - TheNextWeb
We've come to a moment in history where exploring new skills and expanding our knowledge isn't confined to a specific place or time – an evolution of correspondence courses due in large part to the World Wide Web. It is now not only easier to acquire knowledge in a variety of areas, but it is becoming less expensive in so many ways.